Nachi VDC Series High Pressure Type Variable Volume Vane Pump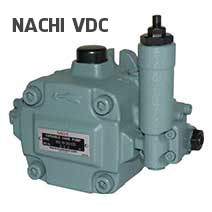 High efficiency and stable high pressure operation.
Low vibration and noise.
Outstanding response, high precision operation.
Precise characteristics for a stable discharge rate.
High efficiency operation with minimal power loss.
Simplified maintenance and handling.
Need this part fast?
Contact our sales department and speak with our specialist Now!